Supporting the Humane Society of the South Platte Valley.
All Donations Go Unrestricted!
Close to our Englewood branch, the Humane Society of the South Platte Valley is a local non-profit trying to match pets to their forever home. You can visit their site here to see what they are all about.
If you would like to donate, you can do so directly to their organization through the image below. However, we are also taking donations in person through the end of December, all of which goes unrestricted to the shelter, allowing them to use the funds as they need most. We also have drop-off locations at each branch where you can donate new items from their holiday wish list.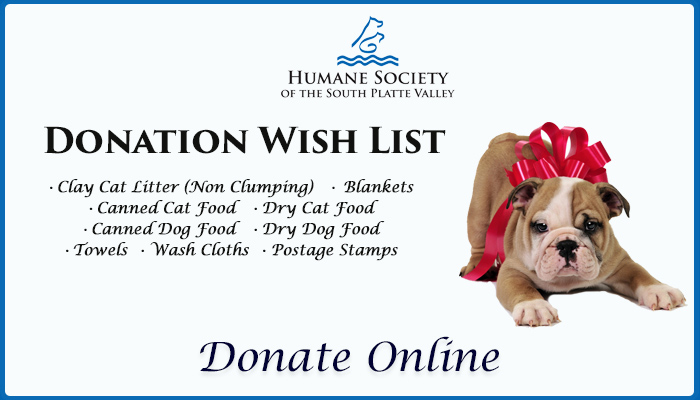 Colorado Gives owns and operates their own site with separate terms and conditions. Clicking here will redirect you to their site.