DIY Home Improvement
Social theorists have long been predicting the increasing importance of technology. Our daily lives don't look like they would have twenty years ago. Giant home screens mean one can enjoy the big game without having to deal with overpriced hot dogs and obnoxious fans. Video games have taken over young culture. Movies are available to stream almost immediately and for far cheaper than in a theater. Of course, the internet provides an independent source of entertainment.
DIY home improvement projects have developed because digital media. YouTube, Pinterest, Reddit and social media drive interest. The ease and accessibility of these outlets make projects happen. These outlets have a library of DIY information available. For example, search DIY home improvements on the outlets mentioned above, you have large amount of results. See this Pinterest or YouTube example.
I'm not handy. Plain and simple (and with only mild reluctance), I have to admit that I suck at building/fixing anything. If you're like me don't worry, these projects can start small and then eventually become bigger. Most DIY projects you find online are relatively easy and can happen cheaply. If a project is becoming a bit more than you thought, most should have instructions or tutorial videos. Even the handier people started somewhere. You will get educated, finish your project and hopefully become handier over time. No use paying a contractor for something you could learn and create on your own.
My first DIY home improvement project, I'm building a new nightstand for my bedroom. I chose the outlet YouTube because I'm a visual learner. Started my search with "diy nightstand" and found a video. The video was less than two minutes, seemed relatively easy and had very little cost implications. I found a tutorial video that I follow instructions to and I can build a nightstand. It's that easy and you can start like me today.
DIY home improvement projects are becoming more popular today. Thanks to digital media people less handy are producing home renovations. Digital media allows home improvement learning. No matter how hard or easy the DIY home improvement project is, it can happen.
Here are a couple of projects that I found to be nothing short of amazing. Almost anything can happen with the right combination of sources. Show me what you've got! Any excellent projects you've done or seen?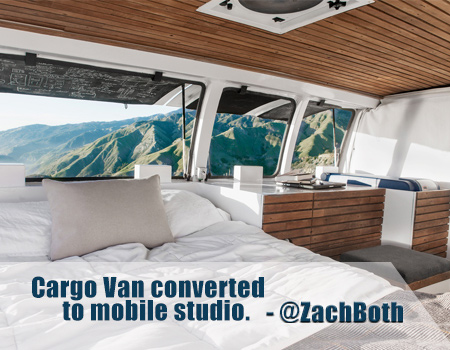 About Colin
I'm Colin McCabe, the newest Communications Specialist at Arapahoe CU. A recent college graduate from Colorado State University, I carry a background in writing and communications. I joined the team here with minimal experience in the banking industry, but this has presented a unique opportunity. Working at Arapahoe CU is complete immersion into personal finance, something that's foreign to me. Luckily, I am surrounded by financial experts working for a not-for-profit. They provide stories, experience, resources and tools. Combining communications skills with my ever growing financial knowledge, I'm here to share perspective, work and the resources surrounding me. The Financial Puzzle was created for this reason.
Of course, my path towards financial success is just one of many and the credit union is here to help all. If there is an issue or topic you are interested in, let me know! I will get the staff working on your answer and help you avoid the inaccuracies laden in the internet's search results.
Financial Puzzle Contact
Recent Articles
Resource Links