Balance Transfer
Promotional 2.99%APR for Six Months. Offer good through March! Standard rate of 4.9%, 9.9% or 12.9% APR applies thereafter.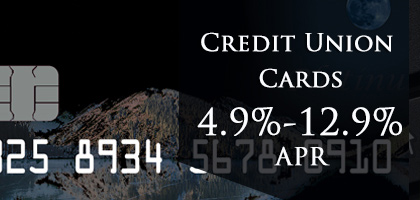 Arapahoe Credit Union believes in the tenet of keeping things simple; the same goes for our credit cards.
Transfer any balance from another institution to your ACU credit card and you will enjoy a 2.99% APR for six months on that transfer. After that, your rate simply goes back to its standard low, non-variable rate. We maintain one of the nation's lowest rates and have no hidden fees: Simple and straightforward.
No Balance Transfer Fees.
No Annual Fee. Just Your Usual, Low Rate.
Promotional rate applies to balance transfers made to your Arapahoe Credit Union credit card until March 31st, 2020. Promotional rate will apply for six (6) billing cycles (months) from the date the transaction is initiated and shows on your Arapahoe Credit Union account. After the promotional period, the balance transfer portion of your account will revert to the standard rate of either 4.9%APR, 9.9%APR or 12.9%APR. Existing balance on current Arapahoe Credit Union loans and/ or credit card accounts are not eligible for the balance transfer APR. This is not an "intro" rate, however, it can be used on new cards during the promotional period. Approval is required for all new loans.
Arapahoe Credit Union reserves the right to terminate this promotion at any time, without notice. Offer is subject to available and approved credit.