Text Alerts: Immediate Notification of Suspicious Activity
Data carrier rates may apply.
ACU uses a fraud monitoring process for card transactions where we look for unusual activity and try to identify compromised debit and credit cards. We are now making the process easier for you to verify unusual transactions through brief text messages.
Going forward, you may receive a text on behalf of Arapahoe Credit Union. It will include transaction details for anything that is flagged as potentially fraudulent. All you have to do is reply whether the transaction is legitimate or not. If all is well, great! If it is not, we can block your card to stop further transactions.
Of note, our texts do NOT include or request account information! They are safe to respond to. We will also still use phone calls to verify transactions, but texting allows us to send notices more conveniently and, when necessary, after normal working hours. Our notification and verification process looks like this: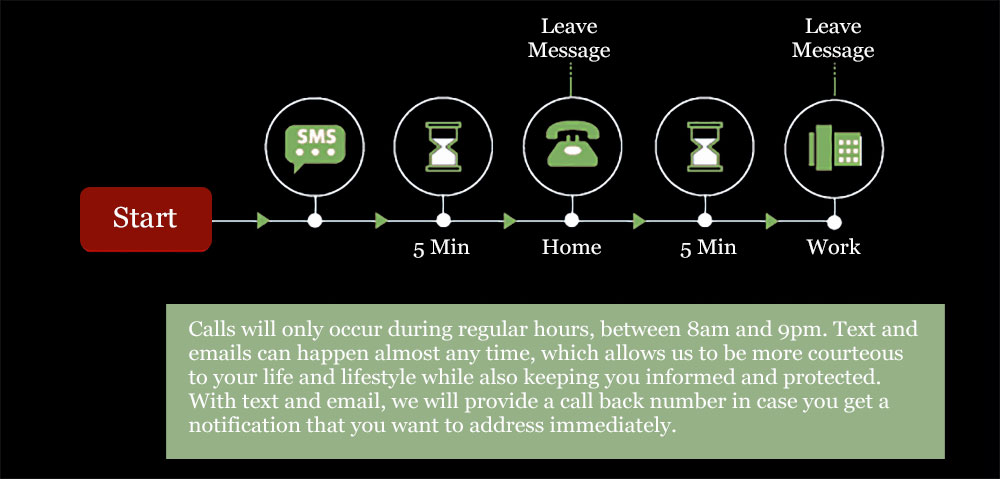 A couple additional notes:
Some things we flag for potential fraud include transactions coming from unusual locations, in unusual amounts, or from vendors known to have consistent fraudulent transactions. Patterns can also be flagged. For example, if a card is used multiple times in one store, then multiple times in another, close-by store, we will flag this as potential fraud (criminals use this pattern to test a card, then clear it out).
Again, this is a service that allows us to be more diligent when potential fraud happens. It can also be vastly more convenient for you. However, you can always contact us directly if you ever feel uncomfortable with any text you receive. We are more than happy to look into whatever you like!
For your peace-of-mind, know that we do not disclose account details by text. The text might include transaction details such as amount, location, and vendor, but we will not send anything personally identifiable. If you receive a request for account information or details, this is NOT Arapahoe CU. Please contact us if you are ever in doubt.