---
While we may not always have the lowest rate, we will always be exceptionally close. More importantly, we are far more flexible than other places with terms, payments and few restrictions.  
12-60 Month Terms
Online or In Person

Forms, Information and More
Please note that some of the below links are to 3rd party sites. While trusted, they are owned and operated by their respective owners.
---

Highest Quality Used Vehicles
12 Year/ 12,000 Mile Warranty
One-Year Roadside Assistance
7 Day Buyback Agreement
Our inventory includes a hand-selected collection of in-demand used vehicles from around the country for a constantly changing inventory updated throughout the day. Search their site (Selecting this link will redirect pages. ACU is not responsible for 3rd party content, security or policies) here.Close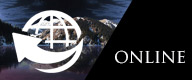 Find Your Exact Car (new or used)
Fleet Pricing
Private Purchases- Risk Free!
Vehicles Brought to You
AutoTrek is a broker that maintains an enormous variety of vehicle options. They can help with used and new vehicles or take the risk out of private-party purchases (things like Craigslist). They will also track down a specific vehicle if you know exactly what you want. To get started with them, visit their site here (please note that they own and operate their own site).Close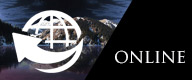 ---
Disclaimers